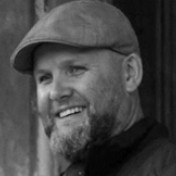 Brian O'Malley
With award winning feature films and a wealth of experience, Brian combines great performances with technical expertise.
More info
Brian O'Malley has been directing TV commercials in Ireland since 2001. He has directed over 250 TV commercials, many of them winning ICADS and Sharks, as well as a Golden Lion at Cannes for his Meteor 'Stuff' campaign. Brian has personally won numerous awards for direction throughout his career, with his most recent work from Trocaire - 'Losing Everything' - winning both a SHARK and an ICAD for Direction in 2019.
Brian is also a feature film and Television director with his most recent work the Spaghetti Western TV series 'That Dirty Black Bag' due to reach our screens in 2022. The 8 part series star Dominic Cooper, Douglas Booth, Aidan Gillen and Travis Fimmel.
He is also known for the gothic horror movies 'Let Us Prey' and 'The Lodgers'. 'Let Us Prey', starring Liam Cunningham, won the Méliès d'Argent for Best European Fantastic Feature Film at its world premiere at the Belgium International Fantastic Film Festival in 2014.
His 2nd feature film 'The Lodgers', an elegantly gothic ghost story set in rural Ireland in 1920, premiered at TIFF 2017 and was released theatrically February 23rd 2018. It was acquired by Netflix and streamed world wide.
He wrote and Directed the short films 'Screwback' (2005) and 'Crossing Salween' (2010). The latter was produced by Gary Moore who also wrote the shorty story upon which it was based. In 2005 Brian won the Hartley Merrill Screenwriting award for his feature films script 'SISK', co-written with Terry McMahon and Mark O'Rowe.
Brian studied Fine Art, specializing in Sculpture, before moving into film making.